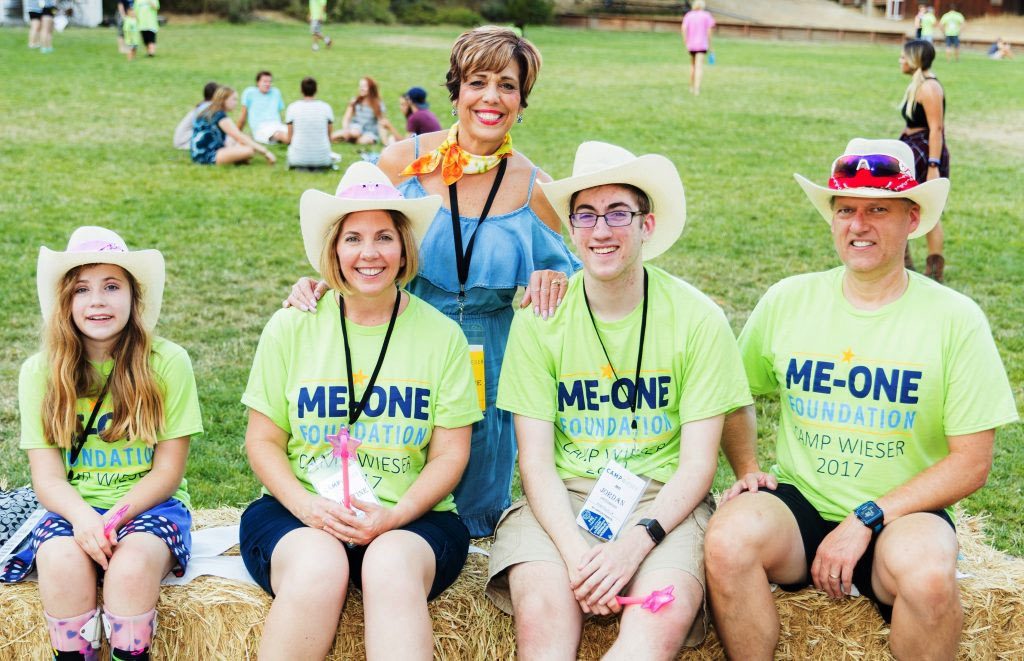 We Give Families a Weekend Escape from Cancer
Me-One Foundation came into being in 2007 with a single purpose: To give adult cancer patients and their loved ones a relaxing, enjoyable, three-day family retreat from cancer. This carefree and cost-free retreat, Camp Wieser, gives families the gift of time for quiet reflection, pampering, and fun, a needed vacation from the whirlwind of doctor appointments and paperwork and treatments.
The Camp Wieser Family Retreat
Each summer, Camp Wieser brings together adults who have cancer, along with their close family members and supporters, for a very special weekend retreat. They enjoy three days of nurturing, rejuvenation, inspiration, and countless moments of joy and laughter. The retreat takes place in a rustic-chic, camp-like setting, with comfortable hotel-style room accommodations which provide the privacy needed by adult cancer patients, but which also offer many opportunities for inclusion in various enjoyable activities and adventures. Read more about what happens at Camp Wieser.
The Me-One Foundation
We are a non-profit corporation dedicated to a singular mission: providing emotional support, courage, hope, laughter and joy through our Camp Wieser weekend retreats. Our work is 100% run by volunteers. We have a board of directors which receives advice and guidance from oncology professionals. Our mission is supported by a host of organizations and individuals who understand that people fighting cancer deserve a time-out to focus on family and fun, rather than illness. Read more about our history in our Founder's words.
You Too Can Get Involved!
For us at the Me-One Foundation, all it takes is money and hard work! The activities of the Me-One Foundation are supported entirely by financial and in-kind donations from individuals and sponsors. If you are inspired to support our work financially, please visit our Contribute page. Pick a method of support that works for you. We are drawing up big plans for our future!
If you have any questions, first check out our Frequently Asked Questions page or Contact Us directly. We would love to hear from you.