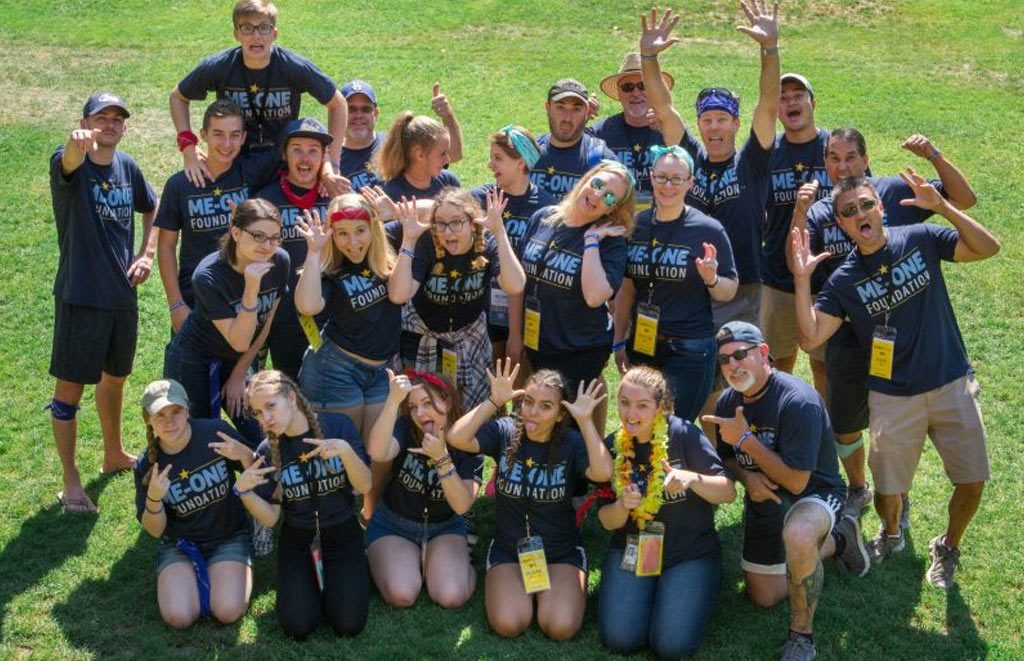 Help a Camp Wieser Family Dealing with Cancer
Me-One Volunteers tell us that supporting the family weekend retreat for adults dealing with cancer is life-changing. No volunteer leaves without having been deeply impacted by what they see, hear and accomplish. If spending three days in support of the Me-One Campers is something you want to do, watch here for applications to attend as a Volunteer or Spa Volunteer. Some of the questions we hear frequently are answered on the Volunteer FAQs page. Look at the photos and videos in the Gallery to get an idea of what Volunteers do at Camp. They're the ones in the dark blue or grey shirts. You can always call or email us, too. We love hearing from you.
In early April, we post applications for Camp. Volunteer Application and Spa Volunteers Application are available then. Please mark your calendar and visit this page again at that time. If you are a subscriber to our newsletter, we will alert you when applications are made available.
The goal of many Campers is to turn in their Camper shirts for a Volunteer shirt. Many of our Campers have achieved this goal!
Volunteer Throughout the Year
One of the many things you can do to support the Me-One Foundation is to host your own fundraiser. Guidance is found on the How To Host A Fundraiser page and we'll be adding a toolkit for you soon. We want to help you put your event together so don't hesitate to send an email to info@me-onefoundation.org letting us know your plans. We have deep experience in this process!
A Volunteer's Own Words
"I was privileged to spend three days with the most amazing, inspiring bunch of campers and other volunteers at Camp Wieser this past week. Being a volunteer gave me the chance to truly be of service to someone, with no expectation of anything in return. The weekend made me realize how important it is to take time away from thinking about my own needs, and focus on the needs of our Camp guests. I left the weekend still floating on a deep sense of accomplishment. I want to keep coming back as long as I am able." – SFS July 2017