CAMP WIESER
Through our cost-free family retreats, the Me-One Foundation helps ease the distress a cancer diagnosis brings to adult cancer patients and their families. This three-day getaway, held at the Mission Springs Camp and Conference Center in Scotts Valley, California,  is a chance for each family to be still with their battle and embrace the beautiful surroundings of Camp Wieser. It's a place where families can create new memories together and share their experiences with other families around the campfire. The Me-One Foundation is a non-profit charitable organization managed entirely by volunteers. Camp Wieser is made possible through your generous contributions throughout the year.
Camp Wieser Fun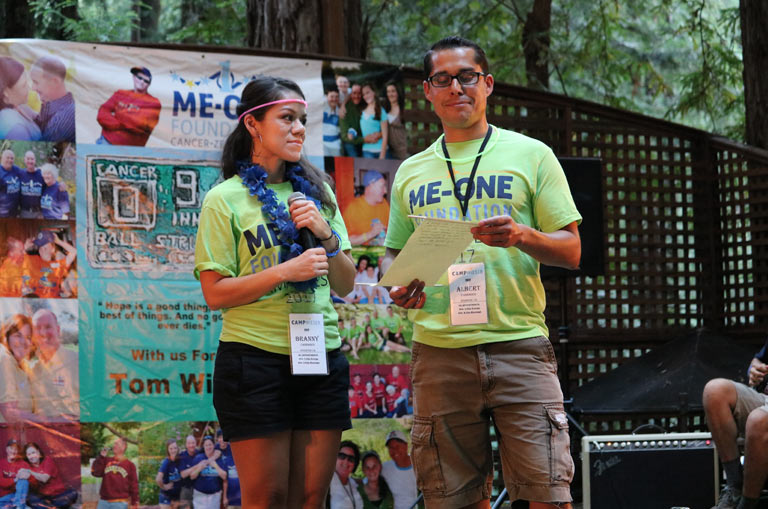 Camp Wieser
is a blend of serious fun and heartfelt sharing during moments like the Scroll Ceremony where family members share inspiration in the face of uncertainty.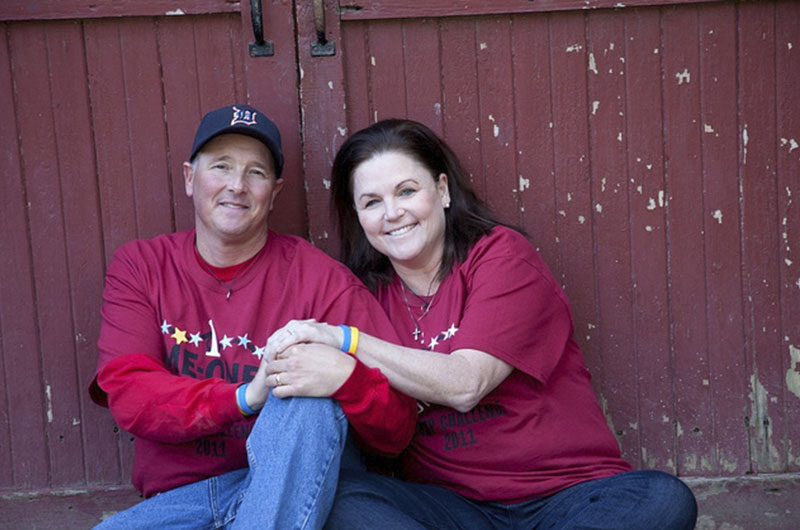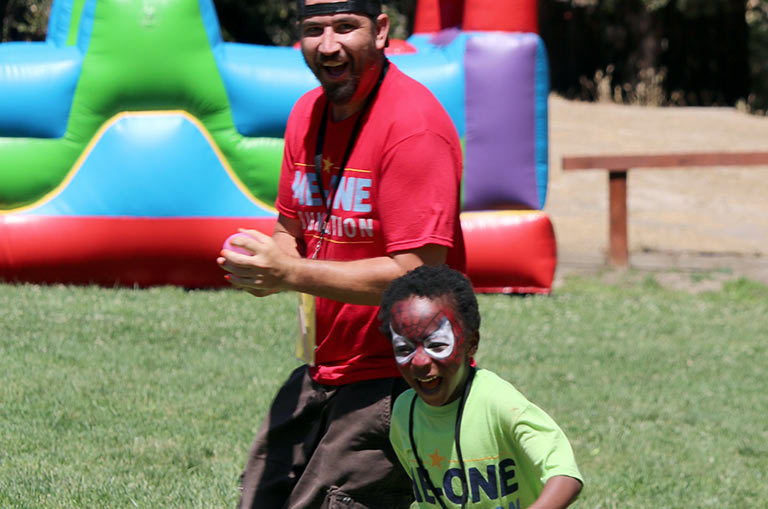 Illness takes a back seat at
Camp Wieser
. The whole family can enjoy feeling like kids again. Play, rediscover joy, re-energize your spirits, reflect, rejuvenate, share and celebrate at Camp Wieser! Camp gives your family time to have fun together.
Stories of Gratitude
Camp Wieser brought back my faith in human beings. Cancer can strip you of so much but this Camp revalidated the true kindness in this world. Camp Wieser gave me great strength to continue the battle.
I had not known about Me-One until my friend told me about it. My wife and I left feeling wonderful. I have contacted two possible donors so far.
You don't know how much you need something like Camp Wieser until you go there. I am not a camper, and would typically not be interested in participating in an activity like this. My son and husband, though, really wanted to go. As they have done so much for me, I wanted to do something for them. They enjoyed themselves so much and were really willing to step outside their comfort zones.
The unconditional LOVE. No one acted like we were a bother. If we should be standing around just chatting, someone would make sure we knew about face painting, tie dying, and all the activities available.
Words cannot express how much joy and love we felt at the Me-One Camp Challenge in 2016. My mother C.R. is a current cancer patient who has been battling breast cancer since 1998. It was great to see her enjoying every minute with me, my husband, and our two boys.
Thank you all for such a wonderful camp experience! You were such a blessing just at the right time! God bless you for all the good that you do. – GB
Special Thanks to our Sponsors