FAQ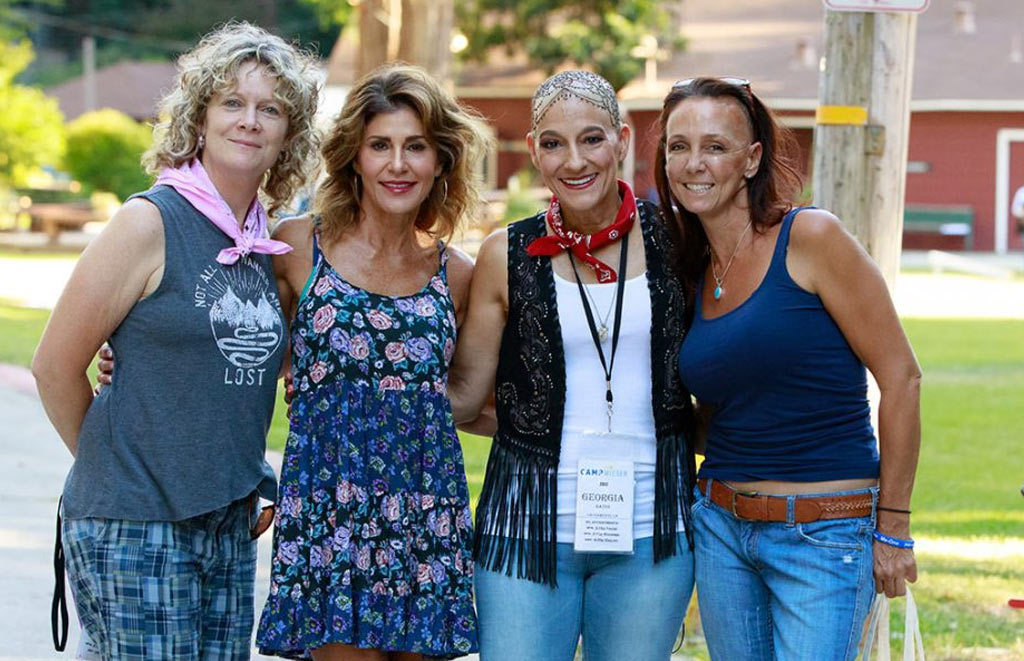 What is the legal status of the Me-One Foundation?
We are a nonprofit 501(c)(3) organization dependent entirely on donations from people like you. Your tax-deductible donation is life changing for cancer patients and their families. (Tax ID Number: 20-5853443). All donations are deductible to the extent allowed by law. All our work is carried out, 100%, by volunteers.
I want to donate to Me-One Foundation. Where do my funds go?
We are run entirely by volunteers keeping our overhead at a minimum. Your donation (thank you in advance!) goes to:
Running camp sessions
Operating expenses
Insurance and legal expenses
Marketing, advertising and fundraising
What is the meaning of your motto "Keeping Life's Scoreboard at Cancer-Zero, Me-One"?
During his lifetime, namesake Tom Wieser was a sports fan extraordinaire, not only as a spectator and avid follower of sports, but as a dedicated baseball coach. Tom's motto refers to life's scoreboard – with the patient leading, and cancer getting clobbered.
Camper FAQ
How can I apply or get approved to attend Camp Wieser?
Whenever applications are made available, typically in the spring, you will find one on the
Camper Wieser page
or request one from the Me-One Foundation. The application covers you and all of the family and support people who will accompany you. Completed applications are reviewed by the Camp Director for a variety of criteria. Once your application has completed the review process, you are notified.
Do I need to be in treatment currently to attend?
You will find a mix of cancer patients at Camp Wieser: Campers in active treatment, Campers recently out of treatment, and Campers further out in remission. Feel free to contact us if you are unsure whether you qualify. Fill out a
contact form
or email us at
info@

null

me-onefoundation.org
.
Is Camp Wieser for children or for adults? Can children accompany adults?
The primary Camper is always an adult. A Camper's support group can absolutely include children, and often does. Our Camp Wieser volunteers are ready to give the youngsters an amazing time. One volunteer is dedicated to planning and pulling off activities just for kids. It's unforgettable!
Where do campers sleep?
We laughingly refer to accommodations as "rustic-chic" but make no mistake – this is not tent city! Rooms at Camp Wieser are hotel-style and very comfortable, with each Camper family given their own private bathroom.
Can the Camp kitchen adapt to a Camper's food restrictions?
Meals are buffet style, healthy, and very tasty, with lots of snacks between meals. Around the campfire you'll find s'mores, of course. The application to attend Camp allows you to tell us what special dietary needs you might have.
Are alcoholic beverages allowed at Camp?
No alcoholic beverages are served at Camp, and Mission Springs does not allow alcohol on the premises.
Is Camp a "downer"? Is everyone depressed?
You'd think so, wouldn't you? But that's about as far from the truth as you can imagine. In a lot of cases, you can't look at a group and determine who is the Camper and who is there to support him or her. Check out our
Photo Galleries
and we think you'll agree.
I'm not very mobile. Will that diminish my experience?
Each Camper has a Family Host at Camp. Your Family Host will help you get around and get you to the events you want to participate in. Your Family Host will be in touch with you prior to Camp, and you should discuss your needs so we can be prepared to help you in every way we can.
What should a camper plan to bring, besides changes of clothing?
When your application is approved, you'll be given a list of items to bring to Camp.
Are there medical professionals at Camp?
Yes. We are fortunate to have the volunteer assistance of several MDs. several oncology nurses, as well as other highly-prepared volunteers who make themselves available to help with any minor medical concerns that might come up.
Rock Med
also serves as our go-to camp medical staff.
What are the dates for Camp Wieser 2018?
Camp Wieser 2018 dates are July 6, 7 and 8.
I want to come to Camp alone. Is that ok?
Of course. Because you are assigned a Family Host, you won't truly be alone. Let your Family Host know how much alone time you want to have.
How many of my family and supporters are allowed at Camp?
Five individuals can join their adult cancer patient. The Camper completes an application which includes information about each person accompanying the Camper. Camper applications are found on this website between April 1 and June 15.
Will I need to bring money to Camp?
The only money you might need is gas money for your car ride back to your home base. There are very few places at Camp where you can spend money, but there is a small snack bar where you can buy a between-meal beverage or snack.
You say "all expenses paid" but does that include transportation to Camp Wieser?
Once you arrive at Mission Springs, all of a Camper's on-site expenses, food and beverages, entertainment, spa experiences, and adventure activities are all covered. All you need to provide is transportation to and from your home base.
Volunteer FAQ
Regarding Camp Volunteers, what are you looking for?
Camp Wieser is magical and memorable in large part due to the wonderful volunteers who return year after year to witness again the amazing benefits for our Campers. Although many of our volunteers re-up every summer, we are always looking for enthusiastic, empathetic, safety-conscious people who make our Campers their top priority. Possible positions include Greeters, Activity Managers, Family Hosts, Spa Staff, Minion Teenagers (16+ age please) and Medical Assistants.
What are the qualifications for a Volunteer to participate at camp?
A love of people and a caring heart are two qualities we find in our volunteers. Some of the volunteer activities call for stamina and strength, but don't let that stop you from considering it. Volunteers all complete an application form, even if they volunteered before. Volunteer applications are located on this site after April 1st each year.
Interested in volunteering? Learn more here
.
What are the qualifications for a Spa Volunteer to participate at camp?
Spa Volunteers must have a current credential in their specialty and have knowledge of and experience with the unique needs of cancer patients. All Spa Volunteers must complete an application every year, even if they served camp as a Spa Volunteer in a prior year.
Applications are available after April 1st on this page
.
Do you provide transportation for Volunteers?
We count on all our volunteers to get to Camp Wieser on their own, although many carpool. Once at Camp, you will have all you need provided for you such as food, beverages, and lodging. When you read your Volunteer Application you'll notice we suggest a small, optional donation toward your inspiring weekend at Camp Wieser.