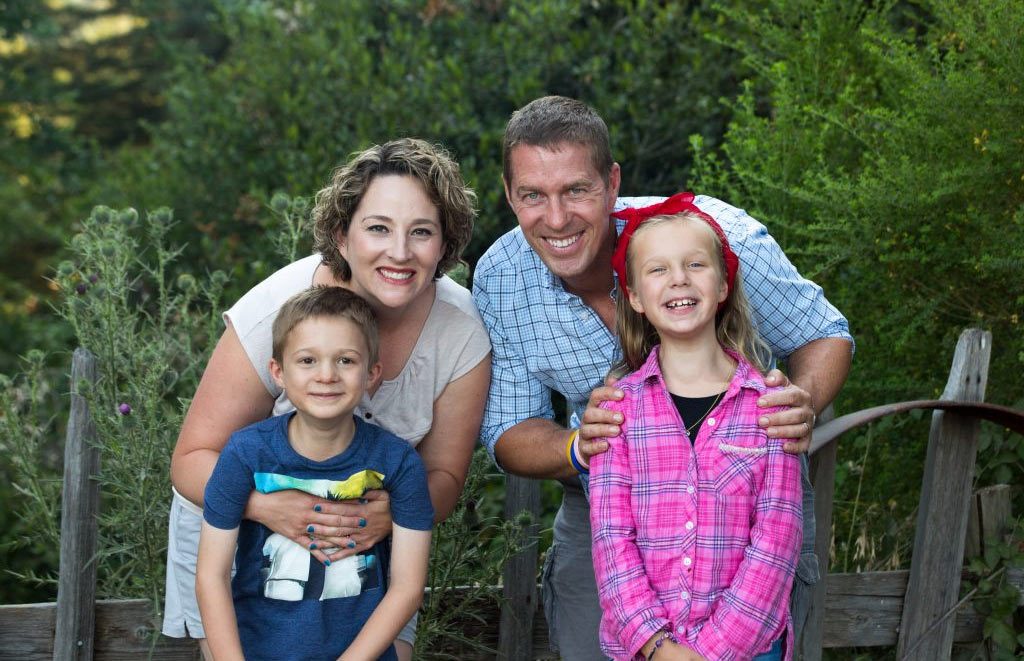 In Their Own Words (2017 Camp Wieser Participants)
Found Out I like Camping After All!
"You don't know how much you need something like Camp Wieser until you go there. I am not a camper, and would typically not be interested in participating in an activity like this. My son and husband, though, really wanted to go. As they have done so much for me, I wanted to do something for them. They enjoyed themselves so much and were really willing to step outside their comfort zones. What I wasn't expecting was how much I would enjoy the Camp. While the pampering of the spa was a welcomed treat, it was the adventure part of Camp that was so much for me. It's a reminder of how much fun it is to be alive. My cancer diagnosis reminded me to appreciate my family and all the little things in life, but Camp Wieser reminded me that the exhilaration of new experiences is important, too."
Left Feeling Wonderful
"I had not known about Me-One until my friend told me about it. My wife and I left feeling wonderful. I have contacted two possible donors so far."
Renewed Strength For the Battle
"Camp Wieser brought back my faith in human beings. Cancer can strip you of so much but this Camp revalidated the true kindness in this world. Camp Wieser gave me great strength to continue the battle."
Found Unconditional Love
"The unconditional LOVE. No one acted like we were a bother. If we should be standing around just chatting, someone would make sure we knew about face painting, tie dying, and all the activities available."
Peace Is a Powerful Treatment
"Camp Wieser gifted my family with a much-needed breath of fresh air. Sometimes we forget how important it is to take a break from the battle and enjoy each other. Peace is the most powerful cancer fighting treatment there is and Camp Wieser has it perfected!"
Camp Video Inspires Others to Help
"My wife and I would like to thank everyone involved in this year's Camp Wieser. We will never forget it. We met so many great people. The volunteers were wonderful. My sister-in-law [from out of state] was so impressed with the 2017 video that she wants to help and will be getting in contact with you."
Able to Forget the Battle for a While
"My family was treated like royalty the entire time we were at Camp Wieser, and we had so many fun things to do that I was actually able to forget about my battle with cancer for a little while. I came home refreshed and ready to continue my fight! I am forever grateful to the Me-One Foundation, and will never forget my experience there!"
Fun-Filled and Grateful
"What an amazing organization! Thanks to Camp Wieser for providing my family and I in a fun filled weekend. We are so grateful for the special experience and memories created."
Feeling Less Isolated and More Emotionally Available Now
"This weekend out of the loop of treatment and everyday concerns was sorely needed to reconnect with my child. There's a way that being around other families that are there to both connect and let go is tremendously healing and encouraging. I felt less isolated and more emotionally available after the camp."
One of the Best Times of Our Lives
"My wife and I did not quite know what to expect when we arrived and we were treated like royalty. One of the best times of our lives. I tell everybody I know and some I don't."
Kids Now See They Are Not Alone
"Camp Weiser gave my family a much needed break from the daily struggles of my battle with cancer. We were able to bond as a family and also gave my kids the opportunity to see they are not alone. It was incredibly touching to meet so many people that give so selflessly to make this Camp Wieser truly special!"
Foundations Like This Are Needed
"I can't express how hard the battle is when you have a hard diagnosis. Cancer doesn't make you rich, less stressed or happier. It takes a toll on a family and foundations like this are needed, families need a break."
Wouldn't Have Traded the Experience
"It was a lovely experience. Met lots of people, enjoyed myself and made good memories. The heat was a little overwhelming, but what could you do? I wouldn't have traded the experience. Thanks so much for everything and if you could thank all the hosts and volunteers for me. They were amazing!!!"
In Their Own Words (2016 Camp Challenge Participants)
Dude Camp Was Awesome
"I wanted to let you know how much C and his family enjoyed their time at Camp Challenge and how much I appreciate you giving him that opportunity. He and D zip lined together and she even went again, much to her mother's amazement. B enjoyed herself and said it was "very relaxing." He wishes he had talked to more people but just wasn't sure enough of his fluency to do that even though he managed his self introduction OK. The main thing is that he had a really good time. Dude camp was awesome!" – Thank you again, from B.V.
Camper's Son Inspired to Find a Cure
"Words cannot express how much joy and love we felt at the Me-One Camp Challenge in 2016. My mother C.R. is a current cancer patient who has been battling breast cancer since 1998. It was great to see her enjoying every minute with me, my husband, and our two boys. My husband and I love the way our sons were able to see that although every family at that camp was fighting cancer, their spirits were lifted. My nine year old says that he is becoming a scientist so that one day he can help with the cure for cancer. Wow! We can't wait for them to volunteer and become part of M.'s minions once they are older. L.S. our camp hose was above and beyond anything we could have imagined. She took care of everything; to me and my husband who are used to always taking care of everyone else this was a pure treat. We are not used to anyone taking care of us or being on the receiving end of a non-profit; we are always the ones doing. Again, thank you. What an amazing organization with amazing people. I would like to be active in your organization. If there is a process to be considered for serving on your Board of Directors or a committee spot available, I would love to participate. I would love to help in the planning stages. Please let me know if we can arrange a meeting." – NZ